AVATAVA Information Hotline
---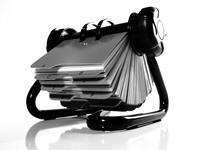 By Phone
Call us at +1-888-551-6879 or +1-772-324-3140 International for information about AVATAVA products, features, and pricing. Our Specialists are available Monday-Thursday 8 AM - 6 PM, Friday 8 AM - 5 PM, and Saturday 8AM - Noon Eastern time, excluding national holidays.
By E-mail
You may send questions via the form below.
Technical Support
The AVATAVA Technical Support team is available 24 hours a day, 7 days a week and may be reached by phone or via the ticketing system. Hosting accounts should use the control panel option listed below.
Web Hosting and Email Support
Log in to your web hosting Control Panel and go to the "Support Center" to view the Knowledge Base, open, view or respond to a ticket.
Office Location
AVATAVA Servers are located in secure data centers in the United States. Our mailing address is:
AVATAVA Web Hosting
8771 SE Bridge Road
Hobe Sound FL, 33455
USA Voice or FAX +1-888-551-6879 or +1-772-324-3140 International
Abuse Contacts
We handle matters of abuse as expeditiously as possible. If you have an issue of an AVATAVA resource being used to abuse your services, please contact us immediately. Complaints regarding illegal use, system or network security issues, SPAM or other abuse may be sent to abuse@avatava.net. Also see our procedure for making claims of copyright infringement under the DMCA.
For live security incidents, please contact the AVATAVA Support Team at +1-888-551-6879 or +1-772-324-3140 International.
See other AVATAVA Terms of Service Policies