Most Recent:
Support Options:
Community Links:
Legal Stuff
Home » Company »

About Us
Why the weird name AVATAVA?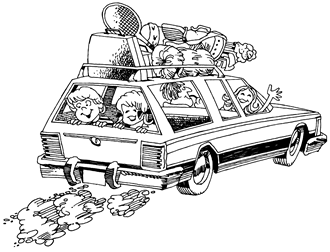 Meet the Palindrome Family- Pup, Pop, Mom, Sis, and Tot :-)
AVATAVA is a (misspelt) Finnish word that happens to also be a palindrome - it reads the same forward and back-- and even looks the same in a mirror when spelled in capital letters (and we're not sure what that is called). In the Finnish language, "AVATTAVA" means "open up" (we took out the second "T", so technically AVATAVA is an Estonian word- with an entirely different meaning (flatbed?)).
"Open up" aptly describes our philosophy about technology and business. By the way, the family of AVATAVA, "Laakkonen" are Americans of Finnish descent.
We formed AVATAVA to offer the world's most advanced hosting platforms and technology solutions to individuals and businesses worldwide. Tracing our roots as part of the im1 web hosting family, we have years of experience providing advanced solutions used by companies worldwide with Internet services (and customers) dating back to 1994.
Account Login:
Log in to your AVATAVA accounts here
Web Hosting
Domain Names
Articles
30 Day Guarantee
We are absolutely positive you will love our web hosting services or your money back.