Get a Free Consultation for a Business VoIP Phone System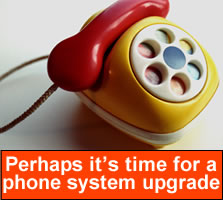 Let us know how to reach you to receive a free consultation for your business.
Don't worry- this is not a high-pressure sales consultation. We're confident our service can save you money without sacrificing quality or features, but we understand that hosted VoIP isn't a perfect fit for every business. If it's not right for your situation, we'll tell you so-- even if our Hosted VoIP solution doesn't align with your present needs, we can help you find a solution that does.