Most Recent:
Support Options:
Community Links:
Legal Stuff
Home » Services » Hosted VoIP PBX » Hosted VoIP PBX Benefits »

Audio Quality
Reliable VoIP Quality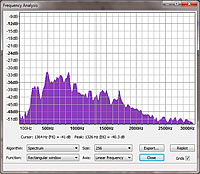 The service we use is highly optimized to reduce jitter, echoes, and the other disruptions you may experience using other VoIP providers. Our hosted VoIP service offering also makes use of "skinny" VoIP codecs which means you get high call voice quality and low bandwidth usage. Other providers may use free codecs which use more bandwidth and suffer from latency issues.
What you get:


Optimum volume levels
Clear, crisp, VoIP quality
No echoes, static, or hum
No crosstalk, crackling, or popping
Account Login:
Log in to your AVATAVA accounts here
Web Hosting
Domain Names
Articles
30 Day Guarantee
We are absolutely positive you will love our web hosting services or your money back.