Most Recent:
Support Options:
Community Links:
Legal Stuff
Home » Voice Services »

Ting Mobile
Ting Mobile

You pick a phone, you buy a phone. You pay $35 to activate the phone. Then you pay for usage as outlined. No usage this month? The cost is $6 for the device (which makes this a great way to have a backup Internet Access device for just $70 a year). Learn more about Ting and save 50 US smackaroos here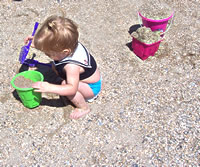 No contracts, no credit checks. No annoying hold times when you do need to call and no confusing bills.
Ting customers choose from different buckets for minutes, messages and megabytes -- all shared among devices -- to build the perfect no contract mobile plan.
That's the Ting service from our pals at Tucows. Ting is powered by the Sprint Network and feature 4G devices.
Ting is mobile phone service that makes sense. When you follow this URL you will get 50 bucks off your first Ting device- you will love the service.
Account Login:
Log in to your AVATAVA accounts here
Web Hosting
Domain Names
Articles
30 Day Guarantee
We are absolutely positive you will love our web hosting services or your money back.