Most Recent:
Support Options:
Community Links:
Legal Stuff
Home » Voice Services »

Hosted VoIP PBX
Get Business Class VoIP
Call AVATAVA at 1-888-551-6879 ext 1 or request a free Hosted PBX consultation here.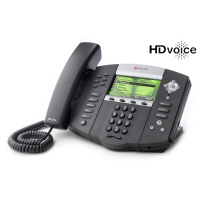 Features:
No long term contracts
Affordable monthly pricing
Includes US and Canada local and long distance
Detailed reporting
A hosted VoIP PBX solution is reliable and cost efficient. Seamless upgrades and changes help you expand your business without delay. Your Hosted business PBX provides measurable savings, improved reliability and convenience, while increasing your mobility options.
Explore Hosted VoIP PBX Further
A hosted VoIP system offered by AVATAVA handles many tasks freeing you and your employees to focus on productive activities while reducing your overhead.

Your hosted VoIP PBX helps you:
Streamline your work process and stay ahead of the technology curve
save money when relinquish use of obsolete, power hogging equipment
Work with less expensive Business DSL instead of dedicated T-1s.
Get high quality voice with our QoS scheduling
Stay open with 24x7x365 customer support

A hosted PBX VoIP solution give you these advantages:
No service interruptions due to equipment failures-- our redundant systems handle it all in the background.
Pay only for the resources you actually use-- you can burst into additional resource the moment your needs demand
Connect all your offices together as a unified system without the need for capital outlays-- simply add the phones.
Start your Hosted VoIP PBX service by calling AVATAVA at 1-888-551-6879 or request a free Hosted PBX consulation.


Account Login:
Log in to your AVATAVA accounts here
Web Hosting
Domain Names
Articles
30 Day Guarantee
We are absolutely positive you will love our web hosting services or your money back.