Most Recent:
Support Options:
Community Links:
Legal Stuff
Home » Services » Hosted VoIP PBX » Capabilities of Hosted VoIP »

Automated Attendants
Intelligently route your callers with Automated Attendants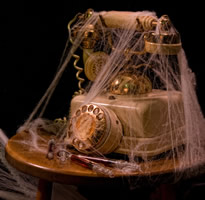 With your automated attendant the VoIP PBX can help your callers quickly reach the right person or department while setting a professional tone for customer contact. A short professional greeting welcomes your callers and reinforces your business. An efficient menu design will quickly direct your caller to the right person.
Dynamic auto attendants allow you to create custom greetings outside of your regular business hours or holidays. You can use dynamic recorded messages to tell your clients about changes or promote seasonal offers and specials.
What can you do with Automated Attendants?
Route Callers to either a single extension or ring several numbers at once
Give the caller a list of Extensions
Play dynamic messages (after hours or holidays) to caller
Play promotional messages to your callers
Got questions about what you can do with Automated Attendants? Just ask, we're here to help.
Account Login:
Log in to your AVATAVA accounts here
Web Hosting
Domain Names
Articles
30 Day Guarantee
We are absolutely positive you will love our web hosting services or your money back.