Most Recent:
Support Options:
Community Links:
Legal Stuff
Home » Services » Hosted VoIP PBX » Capabilities of Hosted VoIP »

ACD and Call Queuing
Advanced ACD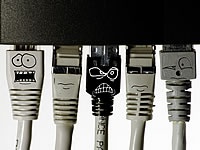 Automatic Call Distribution routes incoming calls to a specific calling group of phones used by support or sales agents.
Advanced ACD gives you lots of options on how to distribute calls based on groups you create and choose.
Advanced ACD methods include:
Round-Robin
Most Time Idle
Weighted Call Time
Skills-Based Rotation
Simultaneous Ringings
Call Queues or Voice Mail?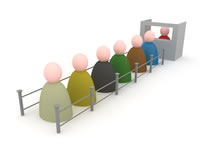 Rather than dropping callers into voice mail during peak call times, Call Queuing places the calls in a holding sequence for the next available agent in the queue. During the queue time, your callers can hear your customizable On Hold Messages which you can easily upload to the system using the web interface. Queues can be configured based on variety of factors such as time on phone or group and you can optionally inform your callers of their queue position.
Account Login:
Log in to your AVATAVA accounts here
Web Hosting
Domain Names
Articles
30 Day Guarantee
We are absolutely positive you will love our web hosting services or your money back.