Most Recent:
Support Options:
Community Links:
Legal Stuff
Home » Company »

Employment
Employment Opportunities with AVATAVA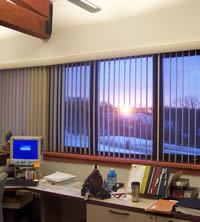 AVATAVA occupies a unique and enviable position at the forefront of the fast-paced business-to-business Internet services industry. As a result, our employees enjoy the opportunity to develop, sell, and support products and services that help our customers be more successful in their online endeavors.

Joining AVATAVA means you'll be part of a team of knowledgeable professionals who are closely connected to the needs of their customers and each other. You'll enjoy the opportunity to work with new and exciting products and technologies and helping make the decisions that drive our innovation and success.

You'll feel a sense of personal accomplishment and success as part of our team. We want you to reach your highest potential while achieving exceptional results for our customers.

AVATAVA provides comprehensive benefit and compensation programs which show our employees they are valued for their contributions and help them achieve a successful balance between work and personal lives.

Successful applicants must pass a drug/alcohol test, physical examination (if applicable), motor vehicle check, criminal record check, and background investigation.
AVATAVA is an Equal Employment Opportunity/Affirmative Action Employer - EOE/AAP.
Notice to Agencies

Currently AVATAVA is not accepting unsolicited resumes or phone calls from recruiting professionals. Any resume received from a recruiting professional will not be eligible for finder fees. All resumes are considered gratuitous and the property of Laakkonen, Inc. DBA AVATAVA.com

Current Opportunities

Inside Sales Representatives
Inside Sales Representatives perform cold call prospecting, follow up on leads from direct mail programs, web sites, incoming calls and referrals, and pre-qualify prospects to ensure leads are directed to the appropriate sales team. The successful candidate will work closely with our marketing team to develop integrated campaigns and also work with sales managers to close opportunities. Inside Sales Representatives will need to quickly gain a strong understanding of our technology solutions. They will also be expected to diligently maintain comprehensive records to help effective communication and reporting.

Required Skills:
Minimum 3 years of inside sales/lead management experience
experience in meeting and exceeding quotas
Demonstrated success in selling enterprise software solutions
Strong interpersonal and communication skills
Strong prospecting, sales process management skills
Excellent oral and written communication skills via the telephone and in person
Experience interacting with salespeople
Ability to up sell new products to existing accounts
Must be process oriented and possess the ability to efficiently conduct a high volume of calls and simultaneously manage multiple opportunities via GoldMine
Ability to deliver compelling technology product demonstrations
Proven ability to thrive and excel in a fast-paced environment


We welcome your resume submission via FAX or email regarding this opportunity.
Account Login:
Log in to your AVATAVA accounts here
Web Hosting
Domain Names
Articles
30 Day Guarantee
We are absolutely positive you will love our web hosting services or your money back.